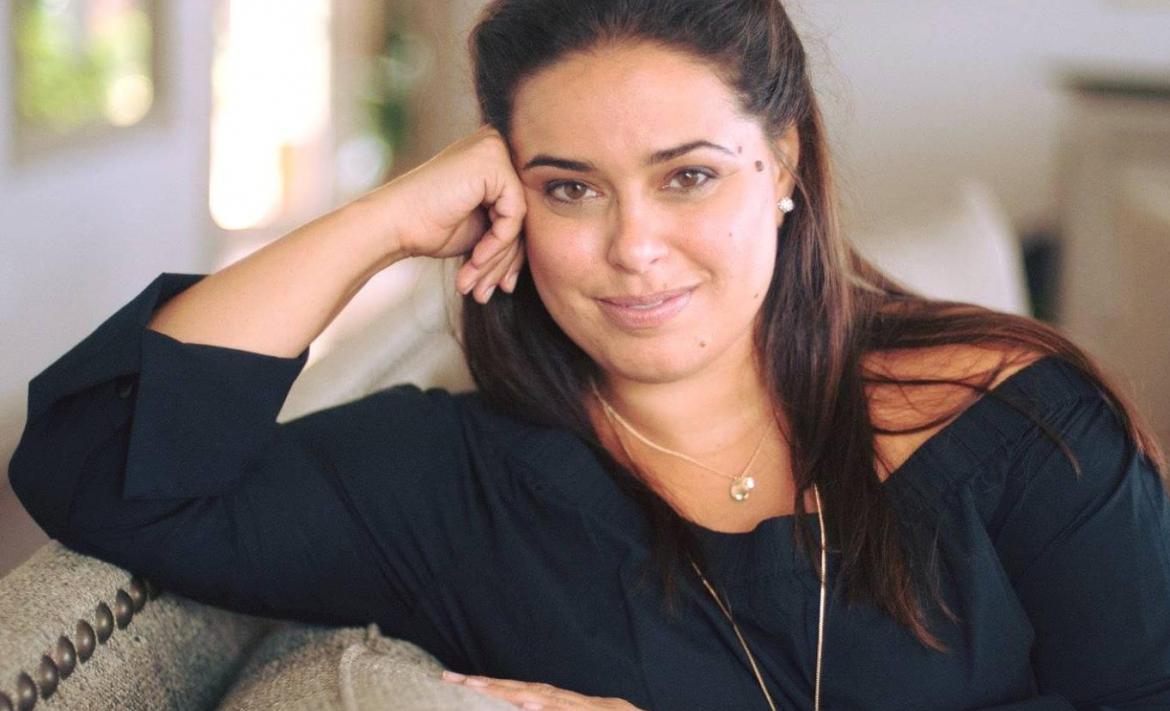 Since i am working with babies and toddlers teaching them how to swim, I always look for people who may inspire me. Not long ago I met Brooke Sternberg, a birth doula, ayurvedic postpartum specialist, reiki master teacher. She is really an example of a full person. I was so interested in what she does that I made a short interview for everyone interested to see. It really helped me understand my clients (little babies) and their moms even better. Her words confirmed to me again that swimming with your newborn is also a healing process. So enjoy the conversation:
Tell us about you and your business?
As the founder and visionary of Soul Inspired Wellness, I work with women (and families) who are navigating the childbearing years — and beyond. Being a doula and mentor with a background in holistic health my passion has been in educating and empowering them to be fully involved in their own healing and well-being. My approach incorporates the ancient wisdom of Ayurveda and Reiki with current evidence-based research on the physiology of childbirth and postpartum recovery. By having the knowledge of both schools of thought I am able to provide continuity of care for a mother and her family from a more integrative perspective.
Why did you decide to become a doula?
I remember my first experience, my sister was giving birth to my niece and had asked me to be her "birth partner." I felt honored, I was pregnant myself and really excited about witnessing the birth. It was pure magic! Women helping other women birth is so sacred and reminds you of just how connected we are and of our intrinsic value and power to life. There was nothing to fear, only trust, trust in her knowing, trust in her body. I believe when we consciously embody the doula role we become the kindred spirit, a personal companion, whose willingness to serve guides both the mother-to-be and her partner every bit of the way. I love to come alongside them and be with them through their struggles and just find joy in their triumphs.
What is a doula?
The word "Doula" is Greek for "woman caregiver" and is typically a female who is professionally trained to provide continuous psychological encouragement, physical assistance, and evidence-based information to both the expectant mother and her partner. If you think about it, throughout history women have always helped women give birth and as childbirth began to move from home and into the hospital setting less than 100 years ago, this vital ingredient in childbirth began to disappear. Now, due to the rising rates of cesarean sections and the highly technological and impersonal nature of childbirth we've begun seeing the shift in our culture to restore the role of a doula, "birth companion".
What do you believe to be true about birth?
As a doula, I am a witness. I believe that birth is a sacred experience for the birthing couple, to strengthen their connection, to witness each other's true nature, and to step forward together, as parents. This could be my introspective nature, but I believe that we as a birth culture have interfered with the natural process of the journey.
What kind of timeframe do you work with your expectant clients?
First off, I'd like to encourage your readers to understand that the sooner you hire me as a doula the more opportunity you have to gain clarity in your options, the more time we have to address any concerns you have over labor, birth, postpartum, and motherhood. There's a lot of information out there and it can seem overwhelming, so I spend a lot of time helping couple plan for the journey ahead, either privately or in a childbirth education class. If hired to be at ones' birth then I will plan a 5-week window where I make myself on-call, as birth is unpredictable and baby comes when the baby comes, unless it's a scheduled cesarean. I typically stay 2 hours after birth to make sure the room is comfortable breastfeeding or bottle-feeding. And depending on her level of need for postpartum support I will be available anywhere from her first day returning home up to 6 weeks postpartum. Again, this is personalized care so it's important that she feels she's getting the undivided care and support that she needs.
What are the most common places women give birth with a doula?
Today, couples are becoming well informed of their options and in an attempt to reduce routine medical intervention they are hiring doulas to help them in all settings — hospital, birth center, and at home. Now, here in Palm Beach and Broward counties, this is positive as our cesarean rates are amongst the highest in the country, and now that women are faced with exposing themselves to COVID-19 more and more of them are considering their options.
Water births - are they different? Why? Does it require a special preparation?
Having a water birth offers you the ability to find the most comfortable position to labor and birth. Some women invite their partners or children in the tub to help make it a family experience, which is also a beautiful sight to witness. Anyone who has ever been in the ocean or stood underneath their showerhead knows there's this physiological response to being submerged in water. According to the American Pregnancy Association, "Water causes the perineum to become more elastic and relaxed, reducing the incidence and severity of tearing and the need for an episiotomy and stitches. As the laboring woman relaxes physically, she is able to relax mentally with a greater ability to focus on the birth process." Some actually see water birth being the "birth center epidural." Birth pools are easy to set up and typically require about 20-minutes to fully inflate and roughly an hour to fill. I would suggest to anyone considering a water birth to practice ahead of time so you can be prepared at a moment's notice. Depending on where you choose to birth, one may or may not be responsible for supplying the tub. Not all hospitals permit hydrotherapy so it's important to have this discussion with your hospital labor and delivery department and care provider prior to 34 weeks. If you are considering a birth center or home birth your chances of birthing in the tub increases as midwives and doulas are not restricted to hospital policies and allow families to take the lead in creating their optimal birth experience.
How do you keep yourself calm and organized during the birthing process?
Organization and lots of self-care. One has to practice what they preach, right. I personally keep a daily self-care routine and journal all of my experiences as a way to keep my mind and heart open to each new birth experience. As doulas, we too can experience trauma and it's important for us to have ways to transmute the fear and uncertainty into strength and courage.
Do you prepare (or psychologically prepare I should say) only future moms or the dads too?
Yes, dads will benefit from my presence as I will assist them in supporting the birthing mother during labor and throughout the first 2 hours after birth. I may suggest positions, pain-coping practices, or comfort measures such as massage. I may offer breathing techniques, encouragement and a shoulder to lean on. My approach isn't to overshadow, but to enhance the moment. Most partners express their gratitude for the chance to step away, take a break to re-energize, without leaving the laboring mother alone without support.
Did you have any funny situations during births? (that we can talk about of course)
You know, there's such a full range of emotions that surface, that it's hard to think of moments that were "funny". Birth is such a beautiful experience. I would say that the "funny" moments come at home as the parents begin to adjust to their new life.
What makes your childbirth education classes so unique?
They are focused on establishing a "mindset of resilience" rather than a set of "tools". I believe that it's not how we do birth but how we use birth as a transformational experience to empower us, as women and as mothers. At Soul Inspired Wellness, I offer a 5-week course that is highly interactive, engaging, and focused on navigating labor, birth, and new parenthood as a couple. Regardless of where or how you plan to birth, this series will take you beyond the external noise, advice, stories, and dogma around birth and postpartum to help you:
1) learn about the birth process and explore what is important to you
2) discover your inner resources and develop a pain-coping mindset
3) connect with your support team, your partner, and yourself
4) face the unknown with courage and self-love by preparing for birth as a 'rite of passage'
What separates your postpartum care from any other here locally?
I look at postpartum through an Ayurvedic lens, which ultimately allows the mother to have a smooth journey during the first 6 or so weeks after birth. It sets up a solid foundation for ease during menopause and beyond. In India, a new mother is given special care for 42 daises an investment in her health for the next 42 years. Those years in between are a special time of deep nurturance, caring for the body and mind. My clients learn how to care for themselves in such a way that ultimately determines their transition into menopause. What I have found is if we can make the transition into motherhood a happy fulfilling one, including nourishing and balancing foods, emotional support, and daily oil massages she is less likely to have incidences of postpartum depression, weight gain, as well as emotional ups and downs.
Tell me about pricing.
I have some standard care plans available, but most of my clients choose to customize based on their individual needs. All of this is listed on my website: www.soulinspiredwellness.co
What are your plans for the next 5 years? Any exciting projects?
In addition to being the owner of Soul Inspired Wellness, I have recently co-founded the Doulas Care Collective, which is a partnership of birth professionals who are committed to providing support, guidance, and personalized service in order to make your birth and postpartum experience as positive, stress-free, and uplifting as possible. This is important as Florida has one of the highest C-section rates in the nation and one of the worst breastfeeding rates globally. Doulas have been shown to decrease C-section rates, shorten the length of hospital stay, increase successful breastfeeding outcomes, and reduce rates of postpartum depression.
With a shared belief in fostering a sense of community over the competition we know that we are stronger together than we are apart and through the support and encouragement we receive from each other we are able to strengthen our work and provide the most consistent, authentic and beautiful childbearing experience in Palm Beach and Broward counties.
Some final notes from me:
This was an exciting talk and I really loved the way Brooke transforms lives of new families. I am grateful to her for the impact they do to the decisions the new moms make about their babies wellness (about c-sections and feeding options for the babies) and their own wellness as a person. I leaned a lot. Hopefully you did too. Water birth topic is especially exciting. May be because I teach 2-week old babies how to swim. Every time I see the same traits that babies know everything already. They have all inborn instincts to swim under water. That is why the birth process in water seems soo natural and stress free for parents and the baby. Just imagine how our world could have changed if all people came into it through loving, caring and stress-free environment!